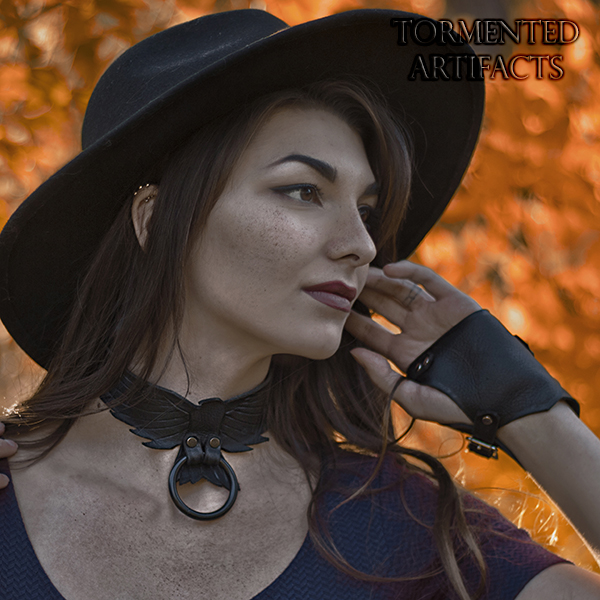 "One for Sorrow.
Two for Joy."
I mean, really, what more can we say about this piece- it's a beautiful stylized bird centered on a collar/choker with hardware of your choice (including none as an option)

Sizing: Collars are sized to fit from 12-17 inches. The corvid itself is three inches from head to tailfeathers and 9.5 inches from wingtip to wingtip.

Available in any of our hide colors now, with o-rings in all four metals, or a steel bondage ring, or no central ring at all.