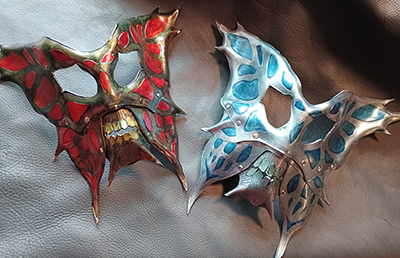 "...Point Pleasant?"
"Yeah. From the look of things just a single Knight that went dormant instead of going back across the veil with the others when the treaty was signed in the 1860's. Was waking up every few decades, hungry and confused. Almost felt sorry for it, except for where it was doing so much damage."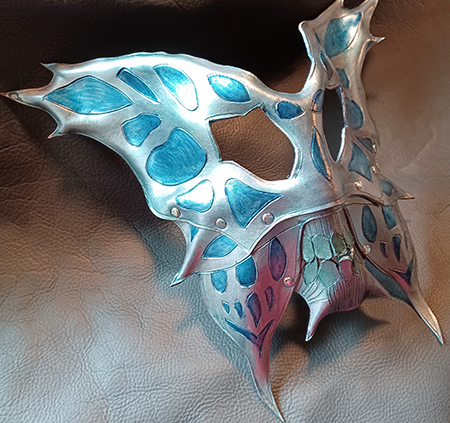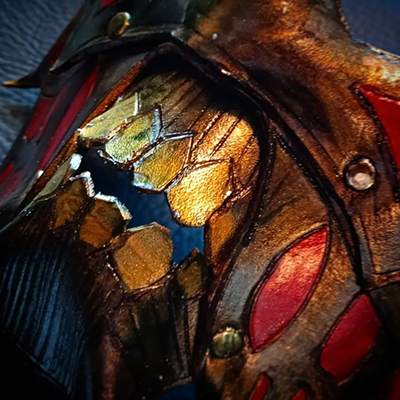 Handmade from three pieces of vegetable-tanned hide and crafted into a beautiful, yet grim visage, this is the perfect mask for infiltrating the assembled hordes the next time the fae flag is raised, haunting the mists near your local bridge, or even just decorating your wall. Available in Unseeliegh gold, red, and black, or Seeliegh silver, blue, and white.